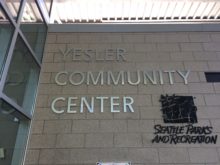 The Silver Level Class – ASL 1.2
This is continuation from the beginning class.
Learning sign language is a great way to teach diversity awareness, cultural perspectives, and how to communicate when you meet a Deaf person.
—If you've fallen out of practice, this class is a great way to get your hands back up and moving.
—If you took a class with us before and want more, welcome back!
—If you haven't taken a class with us, but you're looking for a silent, immersive experience, we are excited to meet you!
We will spend 6 weeks working on improving the skills you already have, and building them into storytelling and conversation skills. We will play games to reinforce basic ASL vocabulary and grammar appropriate for use in multiple settings.
Learning ASL is not as difficult as it seems, its fun!
Wednesday's 6:30PM
Class begins September 6
Meets September 13, 20, 27 October 4 & 11
Yesler Community Center
917 E Yesler Way, Seattle, WA 98122
$99