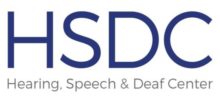 June 13 – July 25
Tuesdays, 6:30 pm – 7:30 pm
Hearing, Speech, Deaf Center — HSDC
1625 19th Ave
Seattle, WA 98122
Intermediate Sign Language Class is for the students who have taken some ASL classes before and are comfortable in silent conversations.
This is your chance to keep on signing with Visually Speaking. This class is open to all levels of signers that are comfortable with conversational signing.
What to expect?
– Storytelling
– Classifier stories and challenges
– Review basic grammar structure
– Deaf culture
– Increase vocabulary
– How to keep signing, how to be an ally?
All meetings will be silent immersion discussions. This is an excellent opportunity to improve your signing skills in a real world discussion setting.
Instructor
Kero Grey
Dates
June 13, 20, 27
July 11, 18, 25
There will not be class on July 4th.
Pricing
$99 for 6 weeks
To inquire about $25 drop in classes, e-mail info@visuallyspeaking.info