Kids Fun ASL workshop
10:00 am

-

12:00 pm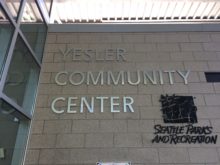 AMERICAN SIGN LANGUAGE WORKSHOP FOR KIDS AND THEIR PARENTS OR CARETAKERS!
Learn Sign Language at Yesler!
Let's hop into the silent world! Parents and kids working alongside each other: We will guide you to use your hands to learn how to silently roar as a lion, work on spelling your name, count delicious fruit and express an array of emotions using your eyebrows, hands and mouth- all without speaking a word!
This class will be voices off- the goal is to learn about Deaf culture and how to communicate with a Deaf person. Wear clothes that can get dirty, art sometimes can be messy!
Ages 4-10
 — it is suggested that your child already know their ABC's
$45 single child and single adult
‪
Saturday August 19
10AM – noon‬
‪
30 minutes lesson ‬
‪10 minute break‬
‪30 minutes lesson‬
‪Snack/playtime break for 20 minutes‬
‪30 minutes lesson‬
‪At the Yesler Community Center‬
917 E Yesler Way, Seattle, WA 98122
Limited seats, Sign up today!
Contact us if you are looking for a rewarding income working part time. Imagine yourself surrounded with eager students and teaching them ASL in a after school program, private lessons or workshops. You can make a difference! If you have a strong knowledge of American Sign Language, respect for the Deaf Community, have experience teaching then we want to hear from you!
---