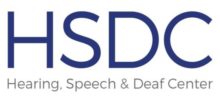 BEGINNING ASL CLASS – Starts April 2
————————
Do you know someone who is Deaf and would like to communicate with them?
Have you always wanted to learn Sign Language?
Now is your chance!
Beginning Sign Language Class
This ASL class is for people with NO PRIOR EXPERIENCE using sign language. The course will cover American Sign Language basics: finger-spelling the alphabet, asking questions, numbers, relationships, time, and colors.
American Sign Language (ASL) is an invaluable skill for everyone and fun to learn. Learning to sign is a great way to teach diversity awareness, cultural perspectives, and how to communicate when meeting a Deaf person. A basic grasp of ASL enhances your ability to communicate with Deaf in your community. It's also a marketable professional skill that can translate into public service jobs. In just 6 weeks your fingers will be flying!
Date/Times:
Mondays @ 6:00 – 7:00 PM
April 2, 2018 – May 7, 2018
Location:
HSDC
Hearing, Speech, Deaf Center
1625 19th Ave
Cost: $99.00


your Instructor -Kero
Foster "Kero" Grey was born in Virginia, MN to hearing parents. He became deaf at age two after a severe fever. His parents knew that he would benefit from learning sign language at an early age. At age three, they enrolled him in a preschool that provided him with a good foundation for learning to sign, read lips, and speak. Foster stayed in this school until the third grade.
At grade four, Foster transitioned to a deaf school in Faribault, MN, just south of Minneapolis. He remembers being shocked and amazed in seeing all of the other students communicating through sign and ASL. It was an important time in his life as it exposed him not only to language, but also to a great deal of community and culture. He stayed in this school, honing his skills in communication and absorbing different facets of deaf culture, until his graduation.
When looking back on that time, Foster has an amazing appreciation for his parents. Not only did they recognize the importance of an early education, but also the critical role that communication plays as it applied to that education. They gave him the opportunity to acquire the tools that he would need to become successful at communication, and in doing so, yielded to him those critical components of culture, community, and identity.
Foster moved from Minnesota to Seattle in 2003. In 2009, he began teaching ASL classes at several community hotspots throughout the city. For five years, Foster taught classes throughout the Seattle area, volunteering his time to teach both beginner and intermediate levels. In 2014, he retired from teaching. Now, in 2017, he is back teaching again and is excited to work with new students interested in the study of ASL, it's culture and it's community.